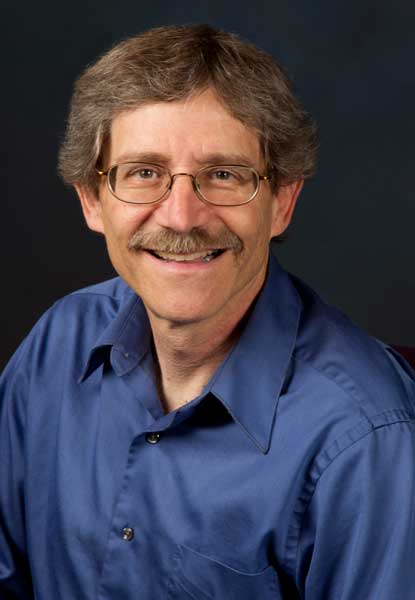 Yes, science and religion can be paired…I am a full-time Ph.D. physicist at Los Alamos National Laboratory in New Mexico, a part-time rabbi, and rabbinic member of OHALAH, a professional trans-denominational association of rabbis and cantors.
I have been conducting religious services for most of my adult life. Being gifted with a strong voice allows me to serve as shaliach tzibbur as well as rabbi. I routinely officiate at lifecycle events, from baby namings, b'nai mitzvahs and weddings, to funerals and memorial services, and I teach and lead Torah discussions in New Mexico and out-of-state.
After receiving my PhD in physics from the University of California at San Diego, I served as one of the lay leaders at the Los Alamos Jewish Center (LAJC) and started serious study of Judaism. In 1992, I began working privately towards ordination with Rabbi Gershon Winkler, who had relocated to New Mexico. For nearly two decades subsequent to my June 1995 ordination, while simultaneously working as a scientist, I provided part-time rabbinic support to the LAJC using the Conservative liturgy. I'm currently Rabbi Emeritus at the LAJC, and Rabbi at HaMakom: the Place for Passionate and Progressive Judaism in Santa Fe (about 40 minutes south of Los Alamos). HaMakom was founded by Rabbi Malka Drucker. HaMakom, Santa Fe
I'm the proud parent of two young adults: Dov is a computer engineer in the Vancouver, B.C., and Orli is a student at University College, Dublin. Now that my kids are grown, I travel around the globe with my wife Beverly doing itinerant rabbi-ing. In 2012, I was thrilled to be invited to officiate at High Holiday services in Or Chadasch, Vienna, a city which was my second home for three years.
For Rosh HaShanah 2013, I served as Cantorial Soloist at Mt Sinai, Cheyenne in Cheyenne, Wyoming.
Beverly and I spent High Holidays 2014 and 2015 in Beijing, China where I conducted services at Kehillat Beijing High holidays 2016 marked my fourth trip to Beijing, serving the progressive Jewish community there.